Canada is revamping the classic lottery game for 6/49 to make it more enticing and exciting. The new Lotto Max will have a better chance of winning, with higher prizes up t0 $1 million per draw!
The "lotto 649 winning numbers" is a game that has been running in Canada for many years. The game was recently revamped to make it more exciting and easier to play.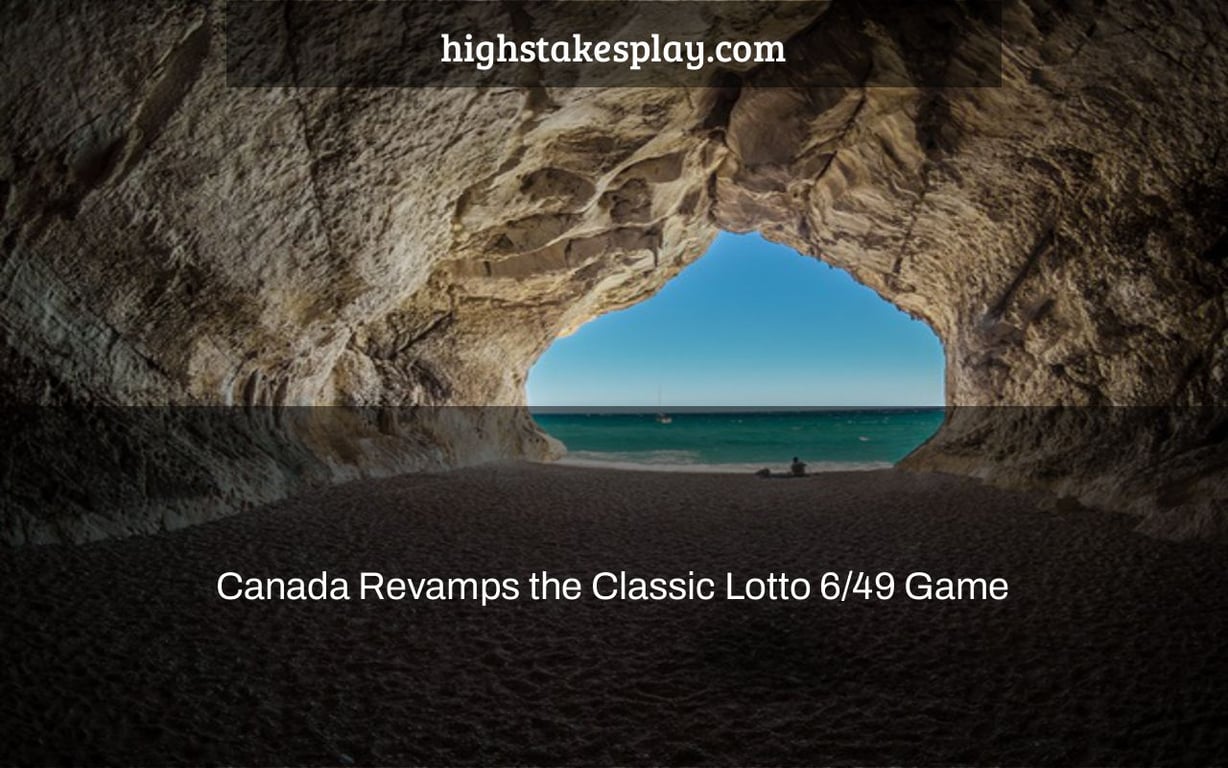 This year, Canadian lotteries will commemorate 40 years of providing residents with the fan-favorite Lotto 6/49 game. As a result, the nation has decided to make some changes to the draw-based game in order to make it more enticing to lottery aficionados all around the country. Every round of the new and enhanced edition will include two multi-million dollar prizes.
Lotto 6/49 has generated more than CA$65 billion in sales for the nation since its inception in 1982, while also paying out more than CA$32 billion in cash prizes to thousands of players throughout the provinces. It has also supplied billions of dollars in Canadian currency for priority programs and crucial services in every province and territory throughout the nation.
It's coming in September.
Lotto 6/49 will have a new set of regulations in September 2022, with the main draw renamed the Classic Draw. Every round will include a CA$5 million prize. The Guaranteed Reward has been renamed the Gold Ball Jackpot, which will continue to give a guaranteed award to one fortunate winner, who will either win this prize or the jackpot as it grows.
This new jackpot will begin at CA$10 million and increase to a staggering CA$60 million. The lottery feel that the adjustments to the game will increase participant enthusiasm while retaining components from the present edition that players like. In the interim, admission fees will remain at CA$3 per person.
Regardless of the game's modifications, players will be able to buy tickets in the same manner they did before, either through a lottery retailer or online via one of the provincially authorized online platforms such as OLG.ca, lotoquebec.com, alc.ca, or PlayNow.com. The odds of winning any of the Classic draw prizes will remain at 1 in 6.6 every CA$3 wager.
In addition, players will have the option of choosing their own six-number combination from 1 to 49 or playing Insta Pick, which will provide them with a 10-digit number with each play. The revised Lotto 6/49 will have its maiden draw on September 14, 2022, while tickets for the new edition will go on sale on September 11, 2022.
Among the Winners
Lotto 6/49 remains popular and generous to its followers even in its present incarnation. Sagita Narayan of Edmonton, Alberta, won the incredible CA$16.5 million from the game in November of last year. Ms. Narayan's life has undoubtedly improved as a result of her involvement in the game, since her fortunate numbers 2, 7, 18, 19, 23, and 25 were chosen in the November 10, 2021 draw.
Some of the more recent huge Lotto 6/49 winners can be seen in January of this year, when a Barrie resident won a whopping CA$36.4 million, according to the OLG. The winner's identity is unknown at this time, but their ticket was picked as the only jackpot winner for the January 10, 2022 draw. They do, however, have up to 52 weeks to contact the Crown company and collect their sizable award.
ALC, March 7, 2022, "Changes to Lotto 6/49 are due this autumn,"
The "lotto 649 rules" is a Canadian lottery game that has been revamped. Canada has made changes to the game, and it will be launching on September 1st of this year.
Frequently Asked Questions
How do you win Lotto 649 in Canada?
A: The first thing you need to do is check your numbers. If the total of all six drawn numbers matches that on your ticket, you have won Lotto 649 in Canada! Of course, this is only one piece of winning information and not the whole puzzle so be sure to use other methods as well when playing Lotto 649 in Canada.
How much does 3 numbers win on 649?
A: 3 numbers win on 649 is 0.
IS 649 all of Canada?
A: Yes, 649 is the area code for all of Canada.
Related Tags
lotto 649 extra
lotto 649 next draw amount
lotto 649 winning numbers history
lotto 649 jackpot
best lottery in canada