JCM Global, a leading casino and gaming development group, has announced the launch of its new Comanche War Pony Casino on the iVIZION platform. The company is known for developing innovative games that have made their mark in the industry.
The "kiowa casino" is a new casino that has been created by JCM Global. The company has brought the iVIZION, GEN5 to the casino.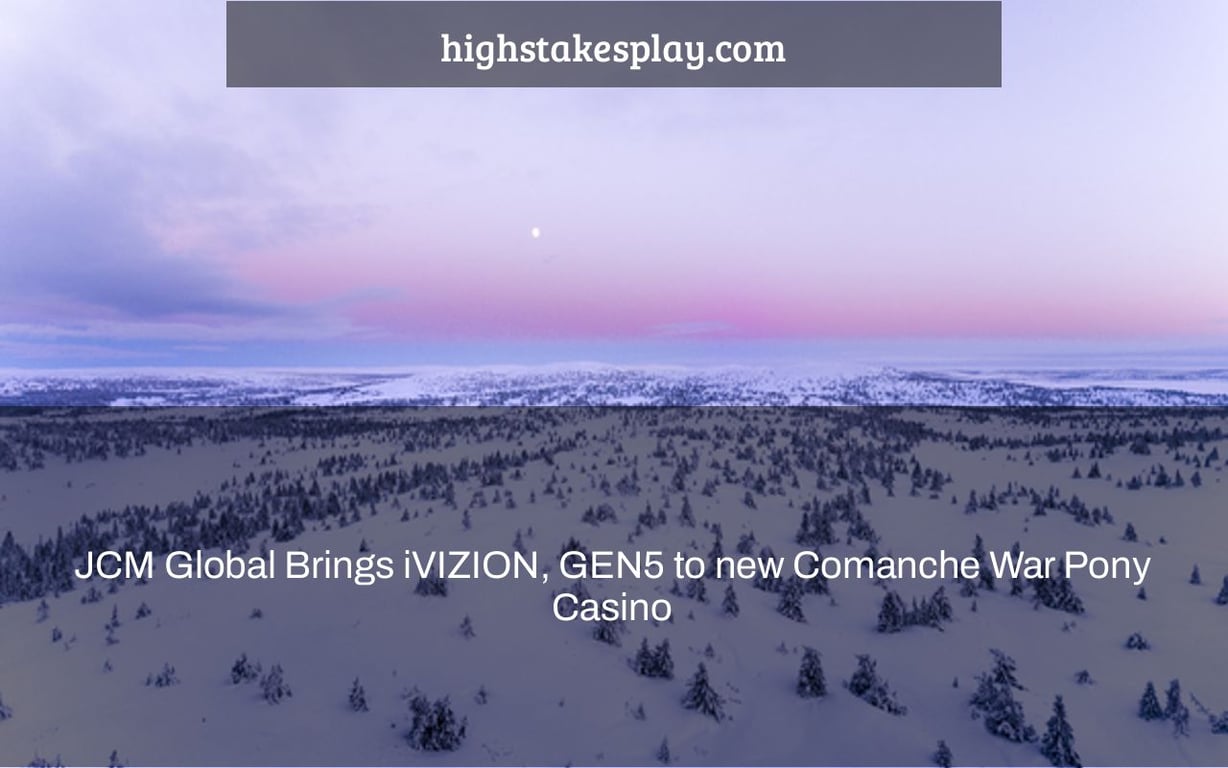 (March 22, 2022) LAS VEGAS — The new Comanche War Pony Casino is an exciting addition to the Comanche Nation Entertainment brand, and it launched with the award-winning iVIZON® bill validator and GEN5® Thermal Printer from JCM Global® (JCM).
In Devol, Oklahoma, the new casino debuted with JCM's iVIZION and GEN5 in each of the property's 250 slot machines. JCM will install its ICB® Intelligent Cash Box system this summer, and iVIZION and GEN5 are the initial steps in JCM's technological strategy for Comanche War Pony Casino.
JCM has had a long-standing partnership with Comanche Nation Entertainment. All new slots at each Comanche casino will use JCM bill validators and thermal printers. JCM and the tribe have collaborated to create a long-term technology roadmap for each casino under the Comanche Nation Entertainment umbrella, which will be implemented over the next six months to support the tribe's goals of improving the guest experience, increasing efficiencies, and increasing security at each location.
"We are grateful for our ongoing and deepening partnership with Comanche Nation Entertainment. As we continue to work together, we have found opportunities to create a roadmap with JCM technology that will lay the groundwork for continuing innovation at each casino, and we are excited to play a role in helping the tribe meet and exceed their high standards of customer service," said JCM SVP of Sales, Marketing & Operations Dave Kubajak.
Join JCM on LinkedIn, Twitter, Facebook, and YouTube, and read the Insight to Innovation blog.
Related Tags
comanche travel plaza
new casino in oklahoma