Ontario has been in a state of flux for several years now, as the province struggles to find balance between its cultural and economic identity. The recent move by Ontario PC Leader Doug Ford to scrap an online casino is one example of how this tension has played out. Mr. Ford's opponents say his actions are misguided and will put jobs at risk, but others point out that gaming should be treated like any other industry with similar regulatory requirements, which include background checks on employees and oversight from provincial authorities.?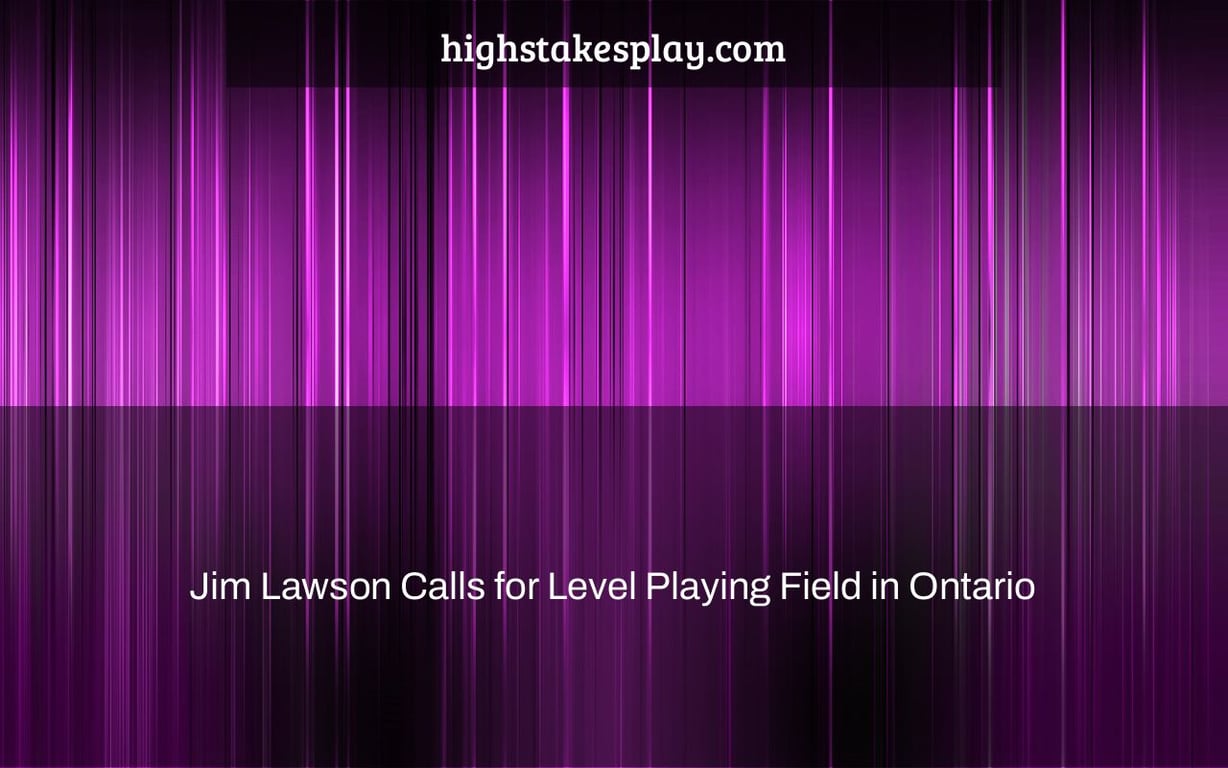 Jim Lawson, the CEO of Woodbine Entertainment, said last week that Ontario's new open sports betting market would almost certainly hurt the province's horse racing business. The owner of the province's biggest horse racing operation is not opposed to the new system; he just wants the sector to compete on an equal footing.
On April 4, 2022, Ontario debuted its online sports betting and iGaming sector, and as of Wednesday, over 14 companies had gone live in the province. Even more will join in the coming days, but Mr. Lawson expressed dissatisfaction that the harness racing sector has yet to be included in the new regulated framework.
Equal Opportunity for All
Mr. Lawson, the CEO of Woodbine Entertainment, said that the firm does not want exclusivity or protection, but just wants to be a part of the new system. He went on to say that the industry just wants to be integrated with operators and then have its goods hosted by them. Despite horse racing's pari-mutuel structure, he emphasized that the connection would be smooth.
The sole constraint under the criminal code is that horse racing wagering must be pari-mutuel, and the company's technology will integrate the material into operators' platforms while maintaining the same format. He also said that although he would want to be hopeful about the industry's inclusion in the market, he does not believe it will happen in the near future.
Sports betting, according to Mr. Lawson, will harm or cannibalize the pari-mutual wagering dollar, which is a key issue for the industry. And the difficulty with that is that the horse racing industry supports rural portions of the province with those pari-mutuel monies. And if the money falls short, the industry will be severely harmed, perhaps resulting in job losses.
Mr. Lawson also said that he would want to see the industry transition to a fixed-odds system, but that it must be done correctly. He points out that if this kind of betting is implemented, it will be critical for racetracks to participate. If fixed betting is permitted, pari-mutuel holders must also participate, since the province should not rely only on private operators.
Projects & Plans in the Works
The release of its newest growth plans is the most current news from Ontario's horse racing leader. On a plot of property near to Woodbine Racetrack, the firm unveiled plans to construct a soccer stadium and a training facility. The new facility, which would cover 38,000 square feet of land and meet all FIFA criteria, would be utilized to train local teams.
Additionally, Woodbine Entertainment has announced a relationship with Century Miles for the Grade 3 Canadian Derby. The winner of the prestigious British Columbia event will now get a free entry into the Grade 3 Ontario Derby. Furthermore, if a horse wins both races, its owner might receive up to CA$50,000 in additional money.
David Briggs is the author of this article. HarnessRacingUpdates, April 7, 2022, "Lawson wants horse racing to have an equal shot to participate in Ontario's new internet gaming market."