OLG, Ontario's newest casino operator, is currently looking for individuals to fill various roles. The positions range from IT-support staff and customer service representatives to gaming floor supervisors. As a part of OLG's approach to transparency during recruitment, the company has published an online job posting as well as in newspapers throughout Ontario.,
The "olg human resources contact" is a company that has been recruiting for the OLG office in Sault Ste. Marie. Individuals who are interested in this position can apply online at the website, located at http://www.olg.com/jobs/.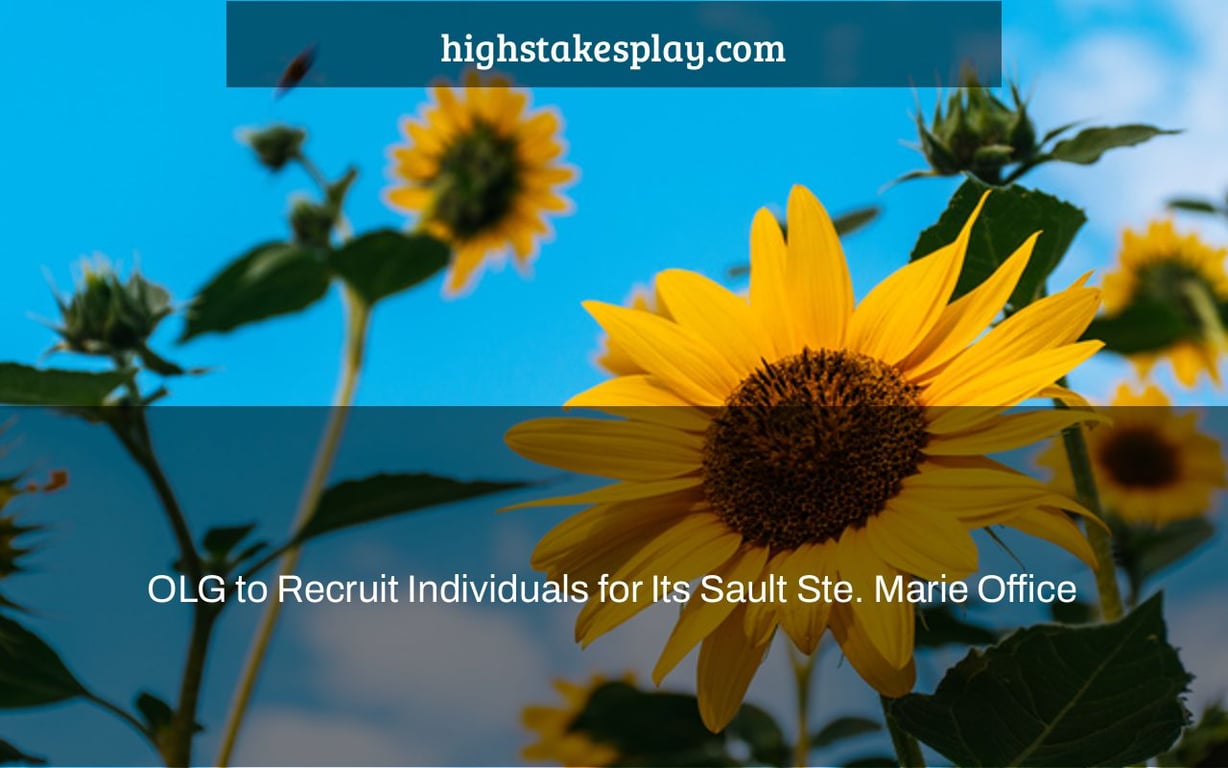 The Ontario Lottery and Gaming Corporation, which recently announced plans to organize a two-day online job fair, continues to present various chances in the industry. The objective is to hire outstanding people to fill 59 jobs at the company's main office in Sault Ste. Marie. Candidates will be able to apply for over 43 different opportunities starting this week.
The Ontario Lottery and Gaming Commission (OLG) is a state-run body that governs all land-based gambling businesses in the province, including commercial casinos and charity gaming. It also oversees the province's retail and online lottery operations. All of its gaming profits are re-invested in the province, supporting education, healthcare, charity, and other initiatives.
A Two-Day Event
On April 27 and 28, 2022, an online job fair will be held, with individuals able to apply for over 43 different positions. Lottery and customer service, finance and enterprise analytics, digital enterprise strategy, enterprise technology, risk and audit, and last but not least, people and culture are all sectors where opportunities are available.
The Crown agency is offering lucrative salary packages to fill the roles, which will undoubtedly draw candidates to the online event. Interested applicants will be able to network and learn about OLG leaders throughout the two-day expo. At the OLG SSM Career Fair, applicants are urged to schedule their 15-minute one-on-one interviews for the selected position.
The OLG, according to Nancy Kennedy, Senior Vice President of People and Culture, has strong roots in Sault Ste. Marie, having been a part of the community for almost 30 years. The organization's efforts, in her view, are critical for the community, both now and in the future. She said the OLG aims to make the city a more inclusive and performance-driven environment to work.
Aside from employment openings, the online job fair will include the City of Sault Ste. Marie to highlight the advantages of living and working in this large municipality, which also happens to be home to the OLG's main office. The Crown also tells applicants who have been accepted that it would provide relocation assistance to assist with their transfer to the city.
Allocations Have Been Distributed
Municipality Contribution Agreements are now in place with the OLG to split gaming income with host towns of brick-and-mortar casino sites. The Crown company began making quarterly payments to a number of municipalities last week. For example, the City of Niagara Falls was awarded CA$2.9 million in Q4 2021-2022 for hosting Casino Niagara and Niagara Fallsview Casino Resort in the area.
The Windsor, which is home to Caesars Windsor Casino, also got a piece of the pie in the fourth quarter of last year. CA$1,010,143 was the total amount. In addition, payments to Chatham-Kent and Greater Sudbury have been approved by the Crown. For hosting Cascades Casino Chatham and Gateway Casinos Sudbury, the two communities got CA$255,748 and CA$285,000, respectively.
SaultOnline, April 26, 2022, "Two Day Virtual Career Fair Seeking Top Talent for 59 Positions."
The "olg retailer training" is a new position that will be available for the OLG. The job description states that candidates must have experience in retail and customer service.
Related Tags
olg corporate office
olg communications
olg employees
olg workday
olg recruitment