The Ontario Lottery and Gaming Corporation (OLG) has announced that iGaming brands are not allowed to market promotions or bonuses in an attempt to attract new players, as they may imply the games were licensed by the government. The policy change comes after OLG recently revised its "licensing guidelines" for gaming operators with regards to marketing activities, which called on companies operating in Ontario casinos under a licence issued by the corporation not to engage in promotional activity such as giveaways of property during promotion periods.
Ontario iGaming brands are not allowed to market promotions. This means that they cannot offer promotional deals to customers or advertise on their website. The "sports betting dime prediction" is an example of a promotion that these companies are unable to do.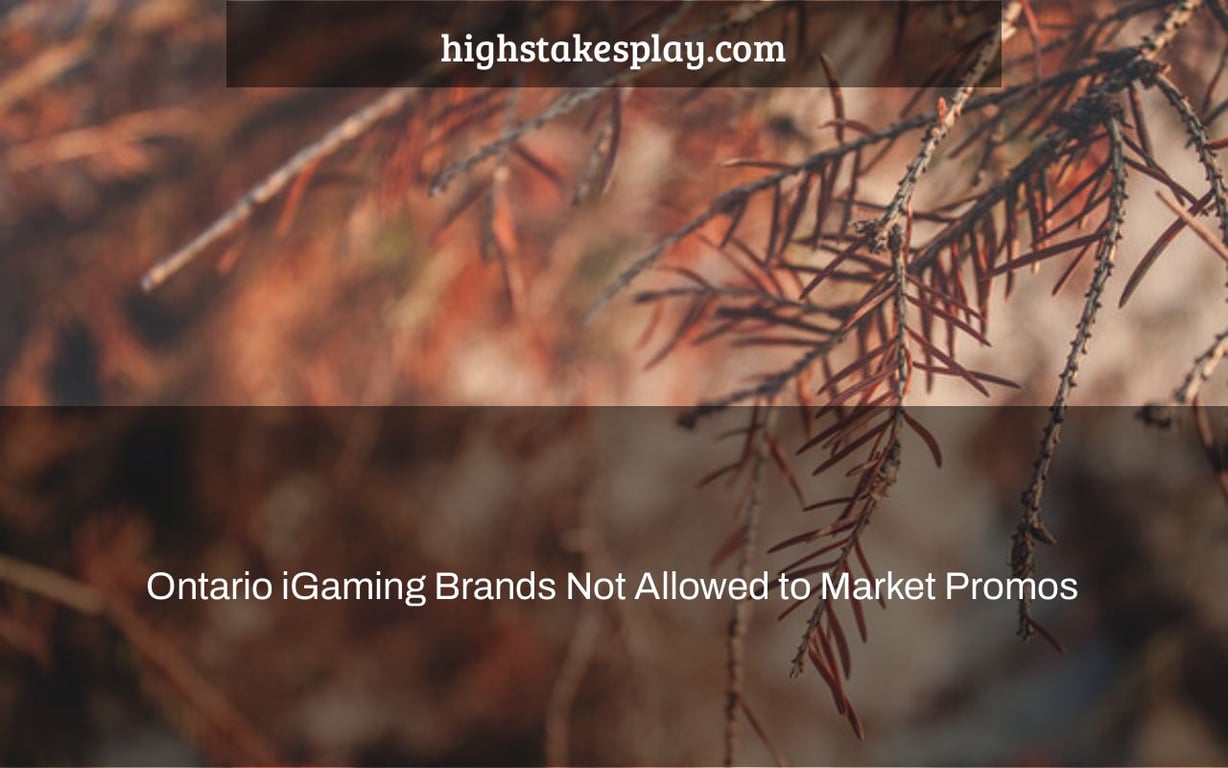 Although the long-awaited opening of Ontario's regulated iGaming and sports betting industry for private operators is less than a month away, there is one drawback. Operators who have been licensed by the Ontario Alcohol and Gaming Commission and iGaming Ontario will not be able to promote signup or welcome incentives.
Ontario is Canada's most populous province, and the launch of its regulated iGaming market has piqued the attention of industry-leading operators wanting to capitalize on the opportunity. The province already declared that the new system would begin on April 4, 2022, and that licensed businesses are finalizing their online items.
Operators must be innovative.
The AGCO and iGaming Ontario, the province's gambling authorities, have refused to allow operators to publicize their welcome bonus programs, such as risk-free wagers and welcome bonuses. Recently, Paul Burns, President and CEO of the Canadian Gaming Association, shed some insight on how such marketing would be used in the province.
Mr. Burns said that such unique deals might be advertised on operators' websites and made available to gamers in their database. According to him, however, such marketing cannot be included in their commercials. He went on to say that internet casinos with a license to operate in the province are likewise prohibited from advertising such limited-time deals.
Furthermore, the President and CEO said that competition in the Ontario market would be solely based on the items offered by operators, rather than who can provide the highest welcome bonus. It would be considerably different from what gamblers have seen in the United States, according to him, and licensed operators will have to be inventive to entice clients.
Because the industry standard signup incentives are not allowed to be marketed in the province, operators have already begun to adapt to the new market. For example, BetRivers Canada provides a play-for-fun option to test out their sportsbook and casino. While local cultural icons the Trailer Park Boys have been enlisted to act as brand ambassadors by PointsBet Canada.
888 has decided to join the fun.
Last Monday, the AGCO and iGaming Ontario announced the identity of another operator who has been granted a license to operate in the soon-to-be-launched market: 888. The firm is a major online wagering website, and in April, it will be able to provide its premium iCasino, sports betting, and poker products to qualified Ontarian gamblers using its own technology.
Problem with Geofencing
Another concern raised by provincial authorities is how operators would be able to prohibit out-of-jurisdiction players from playing. LocationSmart and GeoComply are the two leading geofencing service providers. Both have its advantages and disadvantages when it comes to preventing a player's location, although LocationSmart has previously worked with the Ontario Lottery and Gaming Corporation and IGT.
SportsBettingDime, March 4, 2022, Robert Duff, "Privately-Run Ontario Sportsbooks Won't Be Able to Advertise Promos,"
The Ontario iGaming Brands are not allowed to market promotions that offer chances of winning a prize. The reason for this is because the Ontario Lottery and Gaming Corporation is concerned about the integrity of the game. Reference: bet all sports.
Related Tags
fanduel pros and cons
sports betting information sites
fanduel minimum bet
easy to read nfl odds
nfl moneyline odds this week